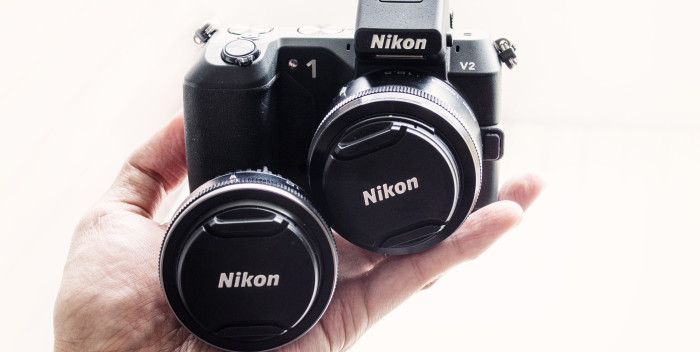 For fans of versatile telephoto-to-super-telephoto zoom lenses, Sigma is not letting Tamron have all the fun, announcing not one but two variants of a full-frame 150-600mm f/5-6/3 image stabilized lens. Tamron's all-around 150-600mm f/5-6.3 Di VC USD SP will now have some healthy competition, thanks to the announcement of the 150-600mm F/5-6.3 DG OS HSM Sports and 150-600mm F/5-6.3 DG OS HSM Contemporary lenses.
Why two lenses with the same range? The 'Sport' version of this "hyper-telephoto zoom" lens, as Sigma puts it, is a professional-grade lens with increased image quality performance thanks to a whopping 24 elements in 16 groups, including two "F" Low Dispersion and three Super-Low Dispersion glass elements. These FLD glass elements have an extremely high light transmission, which Sigma characterizes as being equal to the optical quality of fluorite elements. Given the complex optical configuration with numerous elements, the 'Sport' variant is the larger of the two, measuring in at over 11 inches long and almost five inches in diameter, with a weight of around 6.3lbs.
The more consumer-focused option is the 'Contemporary' model and is much more compact and lighter in weight thanks to a wholly different optical construction. Offering a much more comfortable, 'hand-holdable' design, the 150-600mm Contemporary lens features an optical layout consisting of 20 elements in 14 groups, with a single FLD and three SLD glass elements. While weight of this model is not currently available from Sigma, the dimensions will be 4.1 inches wide and 10.2 inches long. For photographers looking to balance high performance with better portability, the 'Contemporary' version should be right on the money.
Another point of differentiation between these two models is the degree of dust- and weather-sealing. The Sport version is said to be more fully sealed, with Sigma stating that it features "a splash and dust proof construction," whereas for the Contemporary model, the lens is only said to be dust- and splash-proof around the mount.
Both versions, however, offer water- and oil-repellant front and rear lens elements, and built-in optical image stabilization with an accelerometer that Sigma says aims to improve vertical and horizontal panning, which is great for bird and other wildlife photography, as well as motor sports. Autofocus performance should be fast and silent as with other Global Vision lenses, thanks to the Hyper Sonic Motor AF system.
And being two of Sigma's latest Global Vision optics, both 150-600mm lenses are compatible with Sigma's USB Dock calibration and updating system, as well as its Mount Conversion Service. Both the Sport and Contemporary versions of the 150-600mm lens will be available in Canon EF, Nikon F and Sigma SA-mounts.
Now, if you feel that 600mm is simply not long enough, Sigma has also introduced two new teleconverters — the first produced under their Global Vision design focus. The TC-1401 and TC-2001 offer 1.4x and 2x focal length magnification, respectively, with the same 1-stop and 2-stop losses in aperture size.