ASUS ZenFone C First Impressions
In the world of smartphones, ASUS as brand has managed to create a lot of buzz by offering value for money products under its ZenFone range of devices. While the company already has smartphones across different screen sizes including 4, 4.5, 5 and 6-inches, the ZenFone C seems like the result of the feedback that the company has received from users. Positioned as a replacement to its existing 4.5-inch display based ZenFone 4 A450CG, this new smartphones comes with a better screen and a healthier battery allowing users to go through the day without issues. We have the device with us and so let us take you through our first impressions of this new smartphone.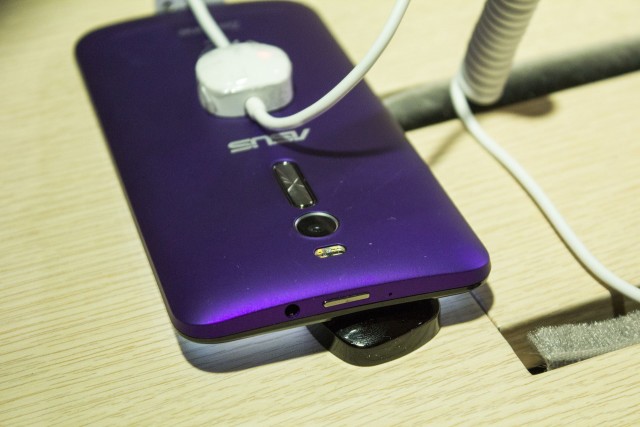 The ZenFone C is based on a 4.5-inch display, which makes it easy to use and enhances single-handed usage. It features a bold black front fascia, which gets the standard three-button Android interface key design. The device maintains its flush finish with the use of capacitive keys for user interface related actions. To add a bit of highlight all there keys have been given chrome finish which shimmer on the bold black front of the device. Additionally, the device gets a metallic chin towards the bottom front, breaking the monotony.
The back of the phone features a matte finish with the shiny ASUS logo in the centre. Other than just looking nice, the matte finish offer some level of protection to the device from scratches, while improving the overall handling by offering a firm grip. The smartphone features a power key on the right side flowed by the volume rocker. The micro-USB port has been placed on bottom of the device while the audio or 3.5mm connector sits on the top.