Best Wired and Wireless Gaming Mice You Can Buy in 2022
When it comes to gaming, hearing about rodents and cheese only sounds palatable if you're soaring up the leaderboard in your favorite shooter. The best gaming mice guarantee that the only thing with holes in it will be your opponents and not your cheese.
5 Best Gaming Mice of 2022
With adjustable sensitivity and acceleration, the best gaming mouse combines panache, ergonomics, and budget. The best way to stay true to your aim and your game is to come prepared. A gaming mouse allows you to amalgamate perfect sensors with deadly precision.
Whether you're looking for a mouse for mundane daily use or for gaming, and whether you prefer them wired or wireless, here are the five best mice to keep your fingers jamming for those perpetual marathon gaming sessions.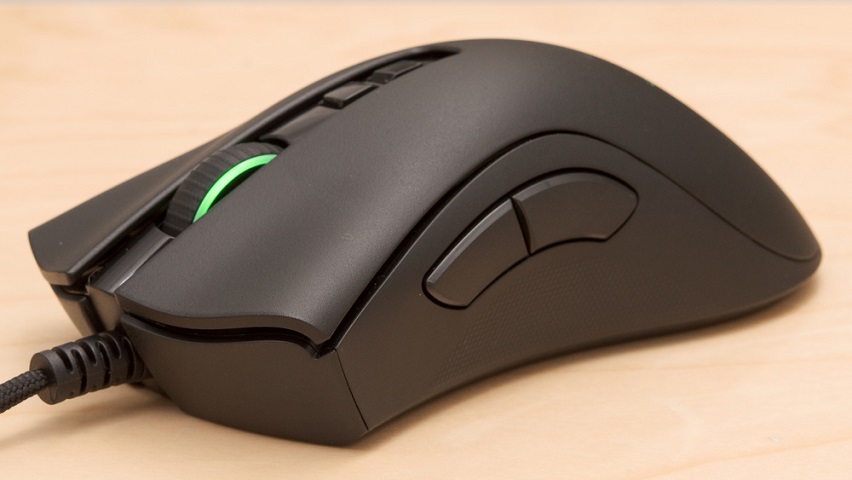 Razer DeathAdder V2
Just like this rodent, you might also become immune to poison as you unleash death and adder on your adversaries. With over 10 million Razer DeathAdders sold, this mouse has earned a legendary status through its exceptional ergonomic design. The DeathAdder is engineered with deadly curves and killer lines for a weapon that handles like no other.
Some sleek features of this mouse include the trademark Razer Focus+ 20K DPI optical sensor and switches, instinctive scroll wheel tactility, eight programmable buttons, and 100% PTFE feet. Crammed with 70M click durability and 16.8 million colors with countless patterns and dynamic in-game lighting effects, you'll be motivated to elevate your game to the next level.
Logitech G203 Lightsync
Although it's considered the best cheap gaming mouse, the G203 is perfectly designed to keep you in sync with the game at lightning speed. With Lightsync technology at your fingertips, a robust gaming-grade sensor, and a classic six-button design, you'll light up your game and your desk.
Make the most of your gaming sessions with a variety of vibrant colors, accurate cursor tracking, responsive performance, and adjustable sensitivity from 200 to 8,000 DPI. With options to program up to five presets and select the right level that fits your playing preference, you'll always be gunning for the winning formula.
Razer Naga Pro
The best MMO mouse out there allows you to specialize in more than just one gaming genre and conquer them all like a pro. You will be able to easily dominate in every domain with the Razer Naga Pro. This modular wireless gaming rodent has three swappable side plates, and best of all, you won't even realize that you're gaming with a wireless mouse due to its high-speed transmission and low click latency.
With 16.8 million colors and dynamic in-game lighting effects, you'll experience deeper game immersion and possess a greater arsenal of commands at your fingertips. This wireless rodent can last up to 150 hours on Bluetooth and up to 100 hours on Razer HyperSpeed wireless, so you can go the distance in those vital gaming marathons and LAN parties.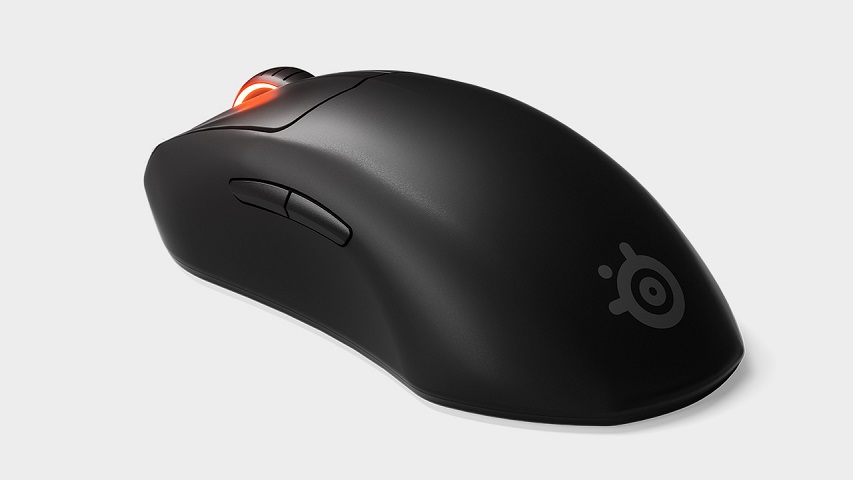 SteelSeries Prime Wireless Pro
Intricately engineered and co-developed with over 100 of the world's leading competitive esports gamers, every aspect of Prime Wireless Pro has been methodically designed with victory as your final and only destination. This mouse is really primed for you to dive into the ring with the big boys and dominate.
While every other mouse switch inevitably gets slow and malleable after intense usage, Prime's switch stays ever fresh for 100 million clicks. This rodent is packed with precise micro adjustments, 18,000 CPI, 400 IPS, 40G acceleration, TrueMove air gaming sensor, and dual channel optimization that will render your foes breathless.
SteelSeries Sensei 310
Meet the ambidextrous Sensei that will change your gaming career forever. The Sensei comes with TrueMove3 sensor technology that features true 1-to-1 tracking for ultra-low latency and pinpoint accuracy.
The ultimate Sensei is designed to deliver maximum comfort and flexibility for both claw and fingertip grip styles. It's also embedded with an industry-leading 32-bit ARM processor that delivers low-latency performance and guarantees 50 million clicks of mechanical switches.
Time to Loot the Cheese
Get the right mouse to ensure you're not the one gunning for the nearest hole come game time. Once you've acquired a setup to ooze your confidence, make sure you equip your setup with proxies. Since everyone is not online for fair gaming, proxies, residential or datacenter, can help you stay anonymous online, avoid geo-restrictions, and improve your gaming. It's game on!