Moto Z being the five biggest US wireless carriers, is expecting to have a larger distribution of Moto Z2 Force Edition announced this year. The distribution will be more than the last year as is projected.
The Mods include a projector, speakers, and a Hasselblad-branded camera. For now Moto is launching two new mods – 360 degree, 4K camera, and a Snap-On gamepad. The Moto Z2 Force Edition will be coming to four national carriers and US.
The most appealing feature of the mod is its shatterproof "ShatterShield" technology. It would be a lot less than last year's model. The Moto Z2 Force Edition has a 5.5 inch screen and runs Android 7.1.1 and the latest Qualcomm Snapdragon 835 processor. It has RAM of 4GB, storage of 64GB and a MicroSD memory slot.
Moto Z2 Force Edition is a water resistant but not a water proof phone. There are two cameras at the back, each of 12 megapixel. One is color and the other one is black-and-white, to improve photo contrast.
Moto Z2 Force Edition is compatible with Moto Mods which were launched last year with Moto Z. The model does not have a headphone jack, same as the previous models. It just has a USB-C port.
A Sprint unit, a Verizon one, and an AT&T/T-Mobile one are the three different models of the Z2 for different US carriers. Each of these models have different spectrum bands. For example, the Verizon will not work well with T-Mobile or Sprint. These optimized unit will have a gigabit-class LTE on AT&T, Sprint and T-Mobile. This would provide speed.
The fact that the phone had rather a small battery cannot be ignored. It is because the phone is super slim i.e. 0.24 inches thick, as it would be attached with the mods. Snapdragon 835's improved power efficiency can make it an all-day battery. However, the AMOLED screen will still be considered to take on the power cell. The quick-charge adapter is a big relief for Moto Z2 Force Edition.
If we compare Moto Z2 Force Edition with Z2 Play, there are two advantages in Z2 Play. One being a standard headphone jack and the other is that it works equally with all the four US networks.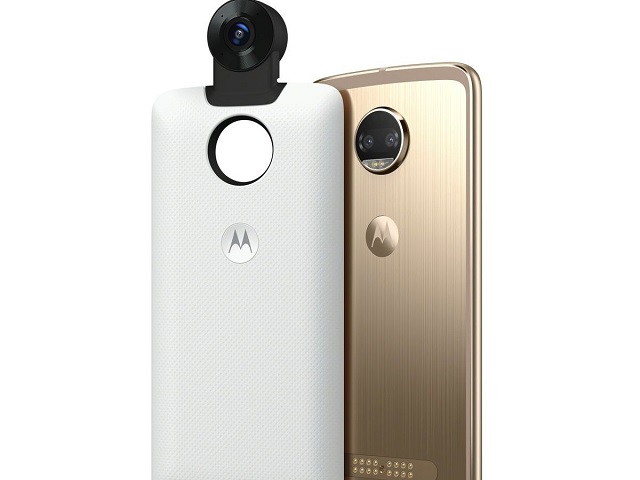 As we know that Moto Z2 Force Edition will be available in all the four networks, they will all have different deals to offer. AT&T will sell it over 30 months for $810 and will provide a projector mod if the product is bought by October 6.
Sprint is planning to sell it for $792 and on an EMI of $33 per month for 18 months, i.e. two at the price of one. The projector mod can be bought free for a limited period offer.
T-Mobile will be selling it for $750 and free projector mod till September 9. There is an exciting deal which Verizon is making. The payment will be marked down to $396 if you have an unlimited plan and if it is purchased by August 9, otherwise for $756. Also, a free projector mod before September 30 will be given till the stock lasts.