Top 5 Wakeboard Speakers: A Review
You have the perfect boat. It is decked out in a top-of-the-line wakeboard tower, and it flies through the water creating the best waves possible. However, there is still one thing missing: wakeboard tower speakers. Unfortunately, choosing the right speakers may be a bit of a challenge. Which brand do you buy? Which are the highest rated and produce the best sound? Anyone who is considering buying speakers for their tower should look at these top five speakers before making a choice, our check out the different options listed here.
1. Kicker KMT60
This is a great speaker for any boat. With a full sound and a good look, they can complete the setup that you have always wanted. While the sound may not travel very far behind the boat, they are still a great buy for cruising or surfing. The speakers and ABS enclosure are UV treated, water resistant and weather resilient. Although they are stationary speakers, they do include an adjustable billet-aluminum brackets and clamp inserts. With a 5-150 watt RMS, these speakers can liven any outing and make it something to remember.
2. Exile XM9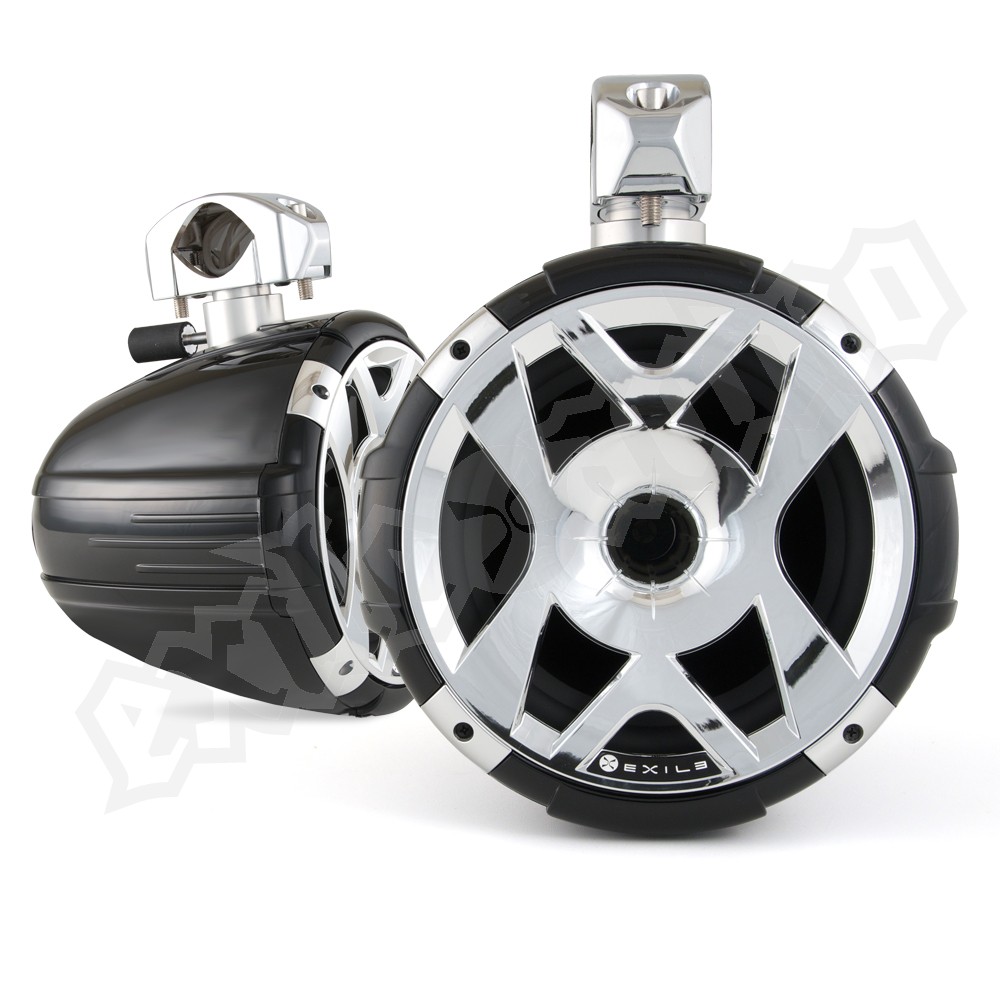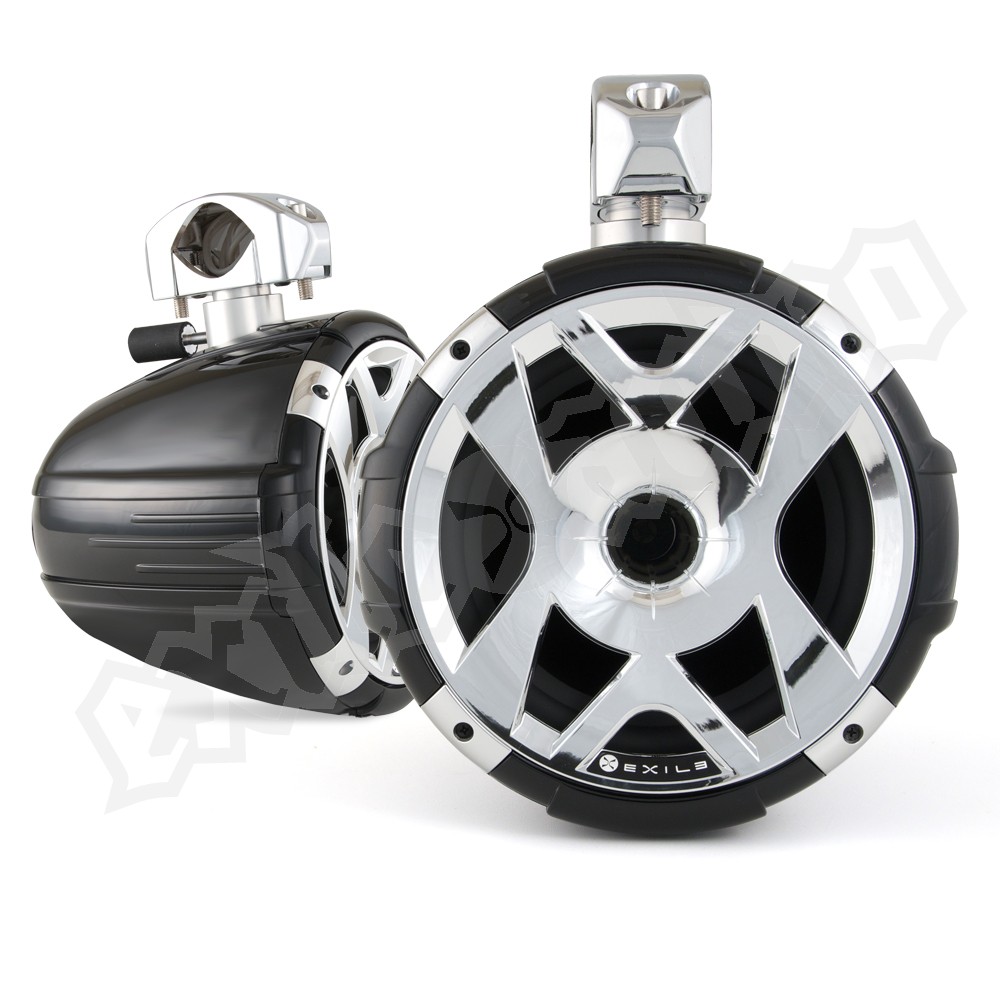 With these speakers, it is all about the sound. Other speakers take up unnecessary room with larger than necessary boxes or flashy lights. The Exile XM9 focuses only on the quality of sound they produce, and they do it well. The speakers can be mounted directly to the tower, which can look better and save limited head room. The form factor, fit, finish and power handling all make these speakers a great choice for any boat. The simplistic design of a chrome or black finish along with the rotational clamping system make them understated in every way except for where it really matters: sound quality and range.
3. Wet Sounds Revolution Series 10
These speakers are known for their superior range and quality. While they are more expensive than other brands, the exceptional sound they produce immediately makes it clear that they are worth every penny. Their real strength lies in producing sound at a distance, so wakeboarders can enjoy their tunes while they are behind the boat. To fully enjoy the speakers, however, boaters should be willing to increase their amps and get an equalizer. Due to their high price point and mounting location, they may be a target for theft as well.
4. Rockford Fosgate M282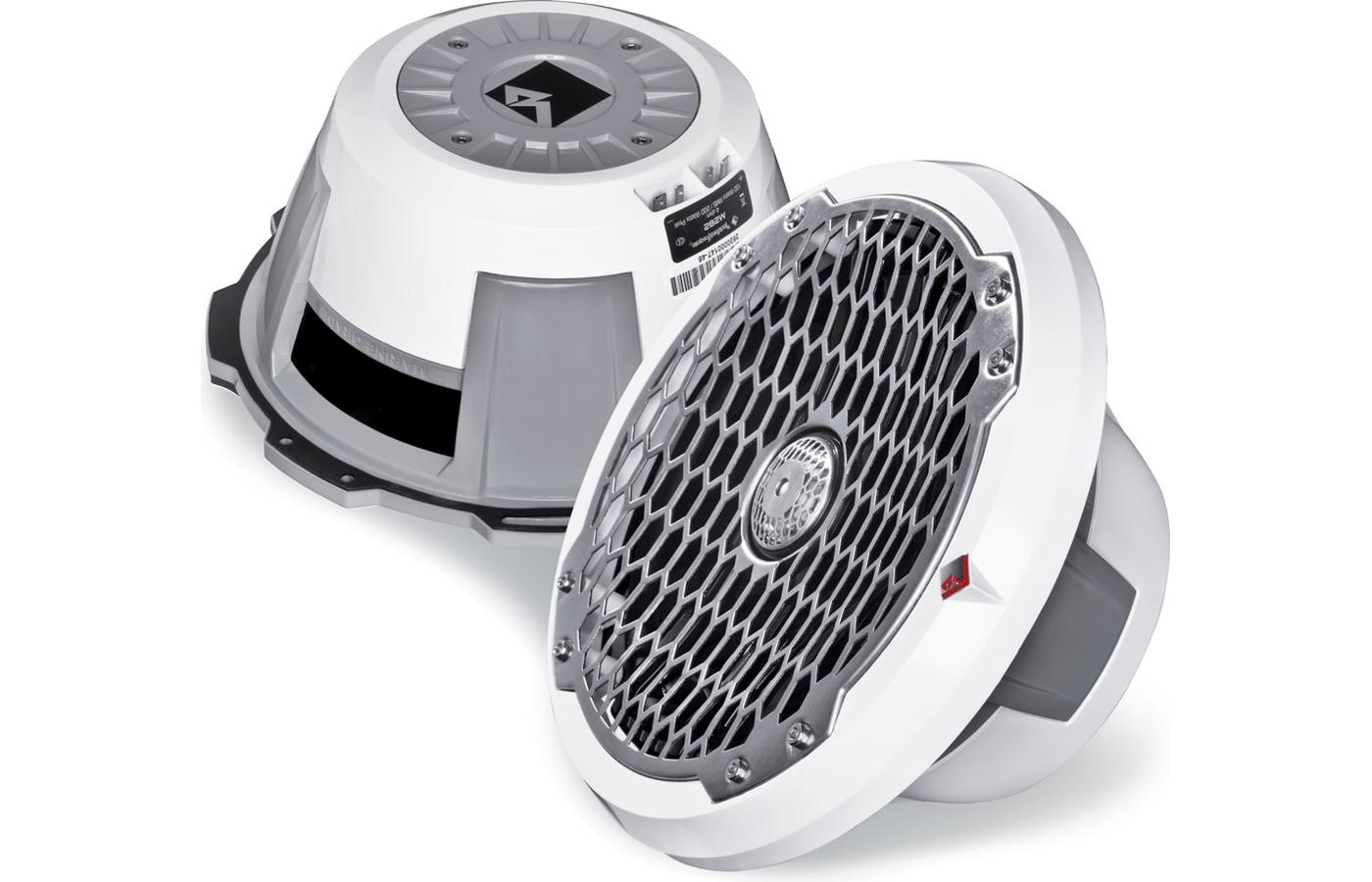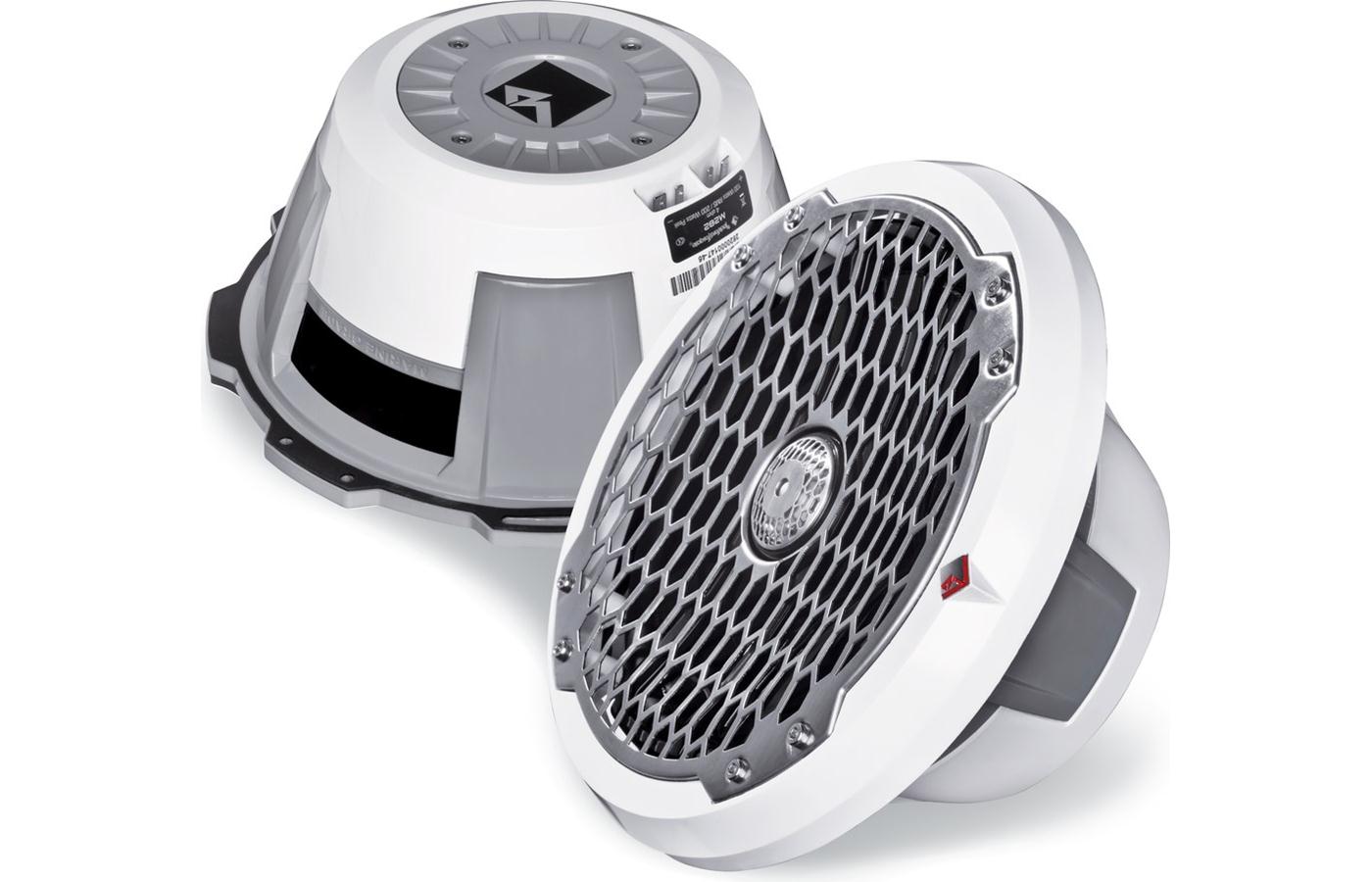 These speakers are meant to last long after the boat and tower have died. Their stainless steel makeup makes them corrosion, salt and fog resistant, which means you can play hard out on the water without worrying about damaging them. However, the lower sensitivity may not be for some buyers when considering the price. However, a long-lasting speaker may be worth the higher than average cost.
5. Big Air Kicker Bullet Speakers
These speakers are built to last and made from aircraft aluminum. They are easy to install and provide a smooth, balanced sound that would please any wakeboarder. If it suits your fancy, the speakers can be upgraded to include 20 color variations, 19 mode adjustments and even a remote. With a magnetic shield, the speakers can withstand the elements to provide thousands of hours of fun on the water.
No matter what speakers you buy, getting a great quality of sound should be the most important consideration. With so many options to pick from on the market, choosing a great speaker has never been easier.